Releasing my ReSharper Course Material
13/06/2013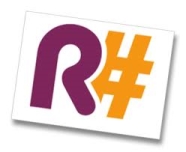 I've decided to release my ReSharper course material under the Creative Commons Attribution 3.0 license.
The material can be found at on GitHub.
A short description of the course can be found in the git repository README (pasted below).
The precompiled exercises-PDF can be downloaded here on GitHub.
Introduction
This is my basic ReSharper course material developed in 2012 - based on ReSharper 6.1, although a lot of the material is still relevant.
It should provide enough content for 4 to 6 hours of entertainment. The course focuses on progressivly harder exercises and hands-on experience over a lot of talk.
Exercises are generated through the ASP.NET MVC site found in Source/CourseTasks.
Topics
Why use ReSharper?
Navigation
Code Interaction
Code Analysis
Code Generation
Refactoring
Completion modes
Refactoring combos
Usage Inspection
Solution Refactorings
Move Code
Navigating Hierarchies
Inspect This
Licensing
Course material is licensed under the Creative Commons Attribution-ShareAlike 3.0 Unported License.
For source code found in the Source folder - please check individual projects for license information (Rebus and BlogEngine.NET).